The Natural Step is a non-profit organization founded in Sweden in 1989 by scientist Karl-Henrik Robèrt. The Natural Step is also used when referring to the (partially) open source framework we have developed.
After the publication of the Brundtland report in 1987, Robèrt developed The Natural Step framework, which set out the system conditions for the sustainability of human life on our earth.
The Natural Step is a pioneer when it comes to "Backcasting based on Sustainability Principles", an approach that focuses on the development of a society that is better equipped for more sustainability. Systems thinking and backcasting from sustainability principles form the basis for numerous applications and tools for planning and (re)designing organizational strategies, organizational processes, product/service innovation and business models.
The biggest advantage is the concept of 'simplification without reduction' to avoid getting lost in the details with the complex issues within sustainability. The approach has been applied, proven and refined for almost 30 years in education, research, businesses, municipalities, regional and national governments, intergovernmental organizations (e.g. UN, EU) and a multitude of NGOs around the world.
The Natural Step Netherlands Foundation was founded in 2009 and has its base in Eindhoven.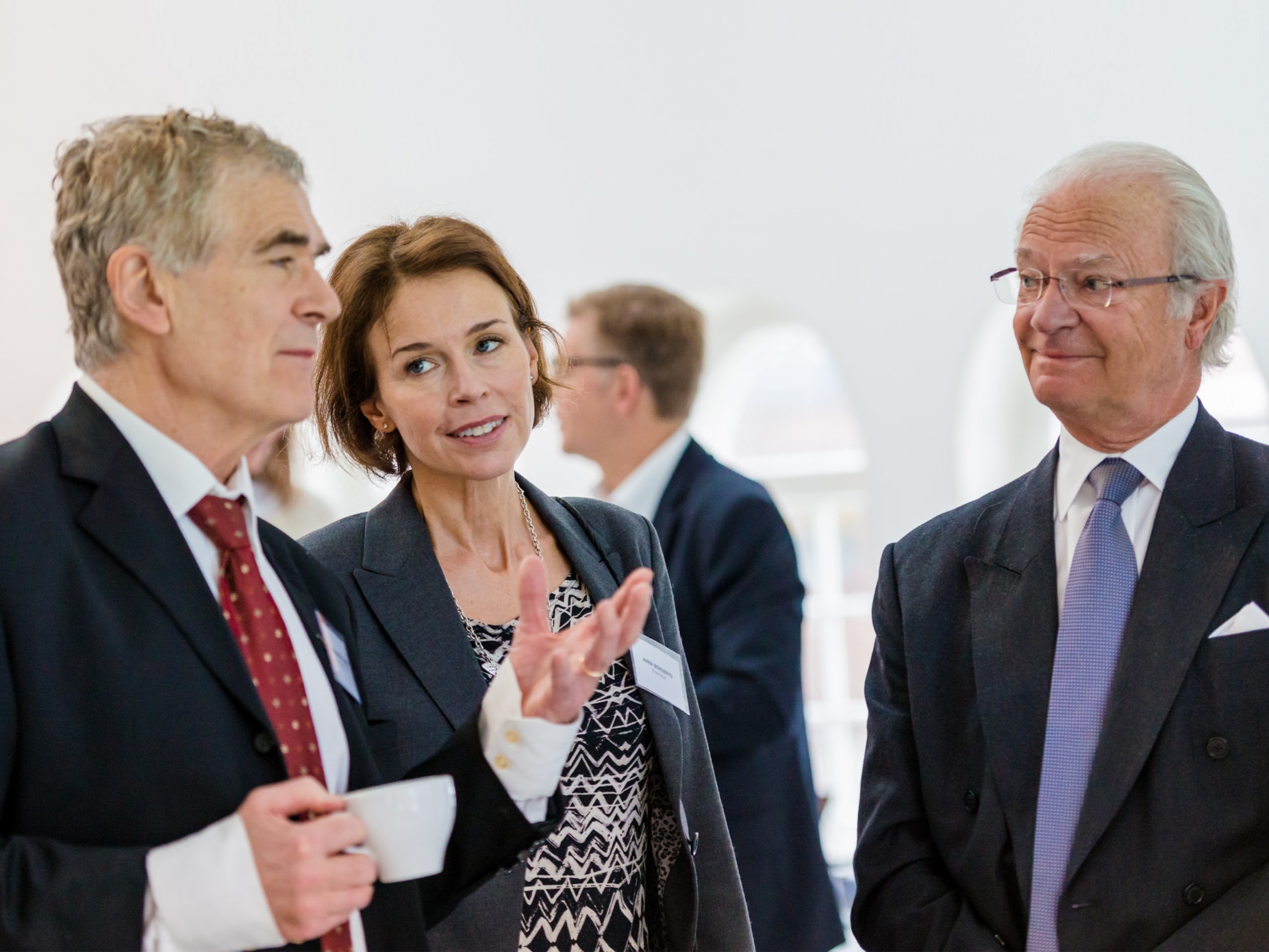 HRH Carl Gustav XVI of Sweden in conversation with Prof. Dr. Karl-Henrik Robèrt
Our vision
… is one of a just and restorative society — a society in which people, communities, businesses and institutions thrive within the boundaries of the earth.
The Natural Step International
The goal of The Natural Step International (NGO) is to accelerate the transition towards a sustainable society. We do this by supporting the regional offices in developing training and programs that contribute to restorative organisations and avoid negative impact on an ecological, social and economic level.
The 'member council' of TNS International consists of the 10 member offices that actively contribute to the development of The Natural Step as a global organization.
All our work is based on the scientific, systemic and strategic approach to achieving sustainability as defined in the 'Framework for Strategic Sustainable Development' (FSSD); The Natural Step Approach.
Our mision
…is improving the quality of life within the boundaries of the earth by developing and supporting programs for knowledge sharing, research, training, support and collaboration.
Our Team
You are our most important team member. Because only through collaboration can we make a success of this approach. But you can rely on us. See who you can ask for what.
The Natural Step Foundation Netherlands
The Natural Step International (NGO)